Title:
Scampolo
(
1949
)
Trailer:
If your browser does not support this video CLICK HERE
Director:
Alfred Weidenmann
Cast:
Romy Schneider, Paul Hubschmid, Georg Thomalla, Eva Maria Meineke, Franca Parisi, Peter Carsten, Wolfgang Wahl, Elisabeth Flickenschildt, Willy Millowitsch, Stanislav Ledinek, Arno Paulsen, Walter Rilla, Viktor de Kowa
Production Company:
Rhombus Film
Summary:
Romy had a "youth virgin" role as the girl(called)Scampolo. Scampolo is a girl who don't know how to speak/react when a man is interested in her or in love with her. So she asks her older girlfriend who tells her bad and typical stereotypes about men. That makes she cautiously and distrustfully and so it takes a time until she began to show feelings to her lover Roberto Costa.
Poster: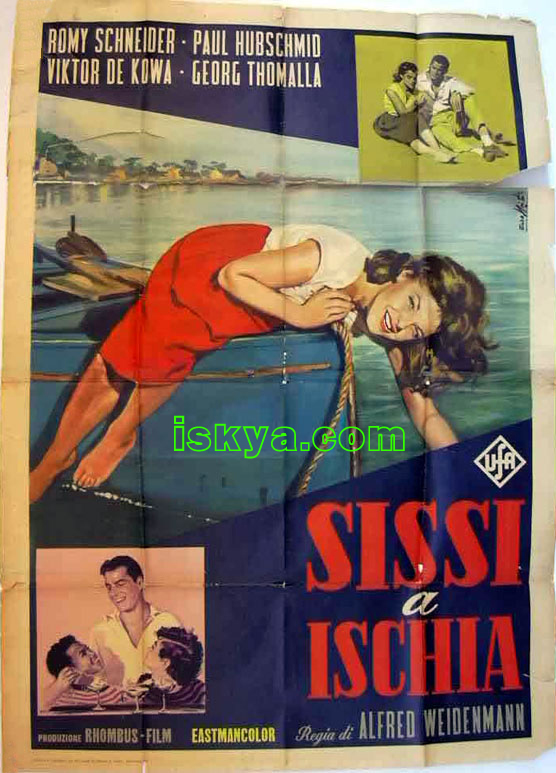 Poster: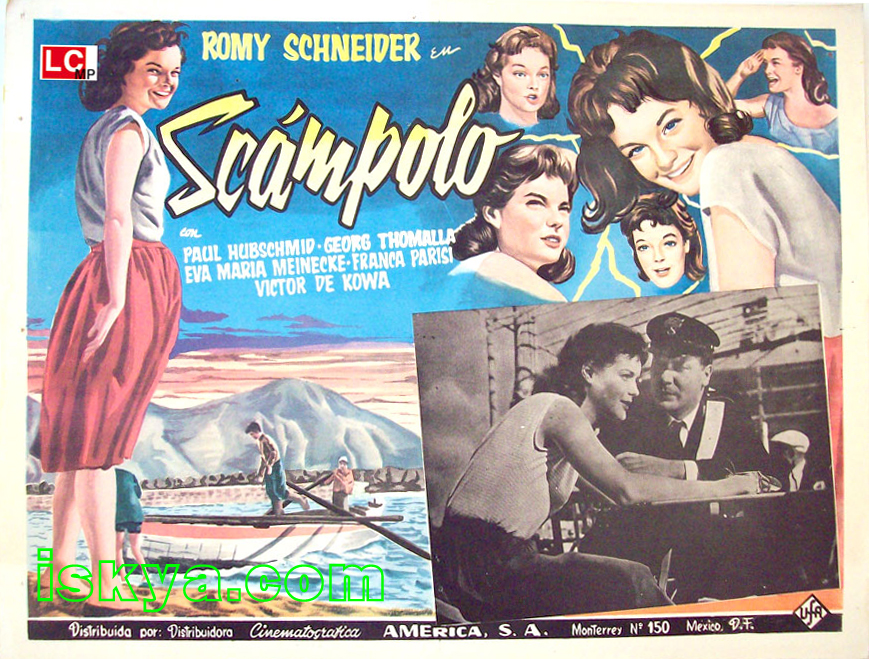 Poster: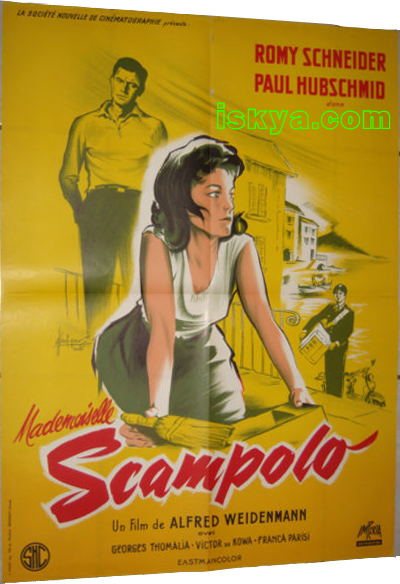 Poster: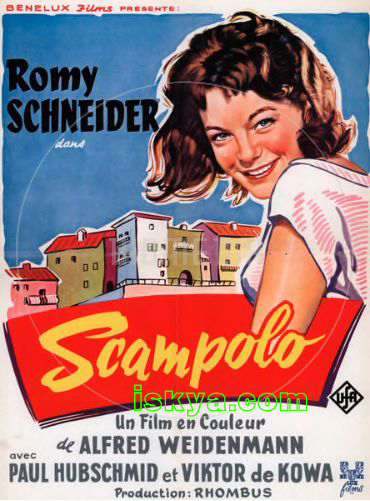 Poster: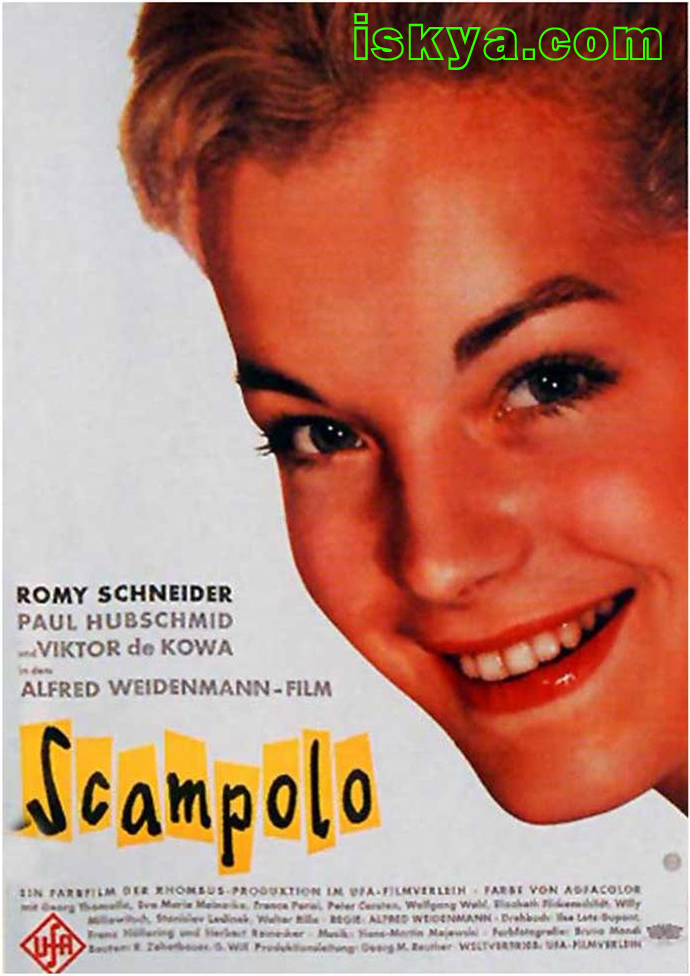 Poster: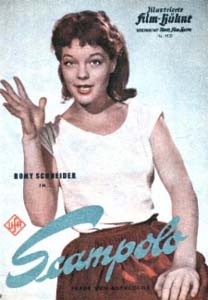 Poster: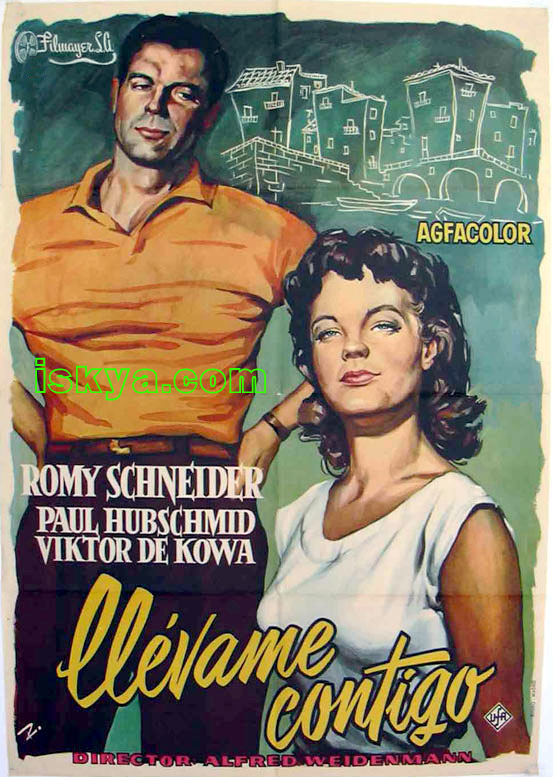 Poster: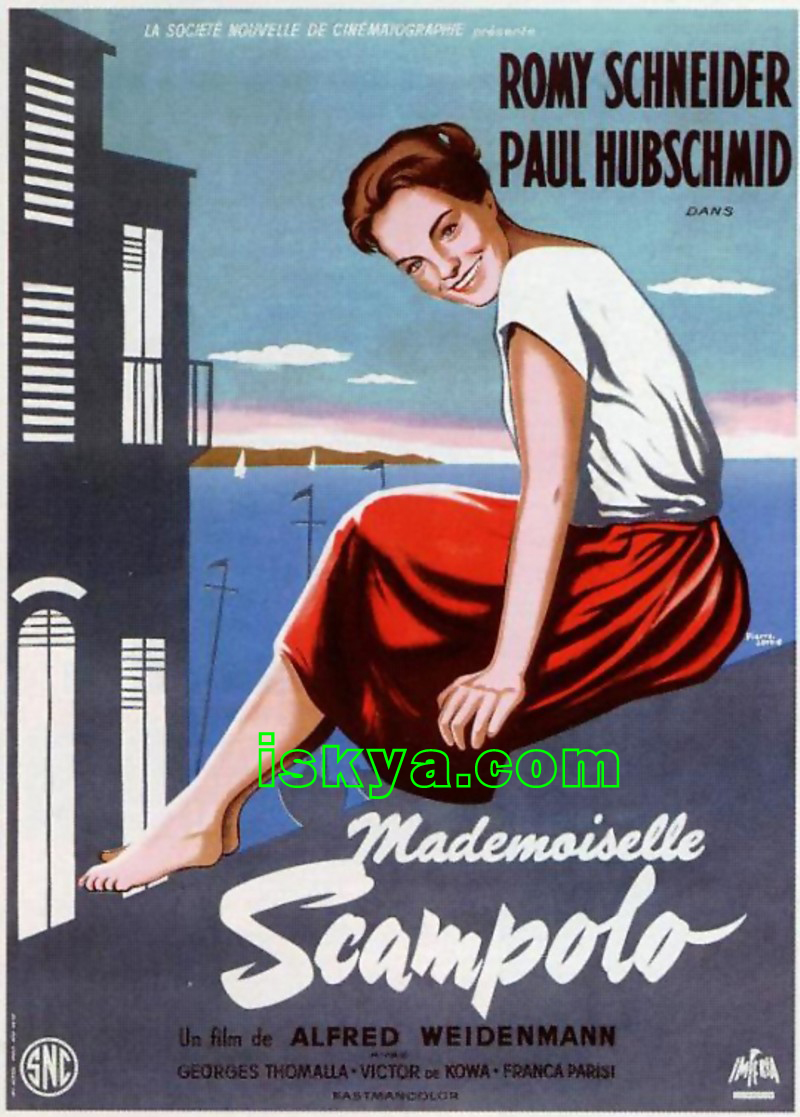 Poster: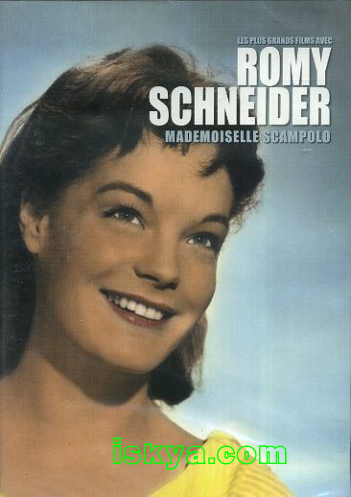 Poster: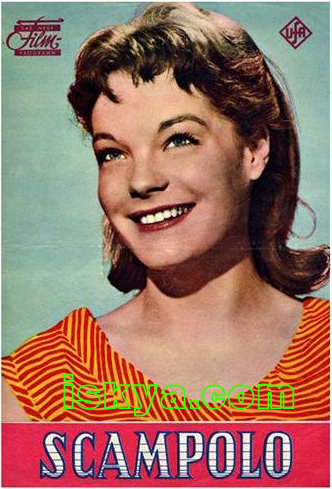 Cover: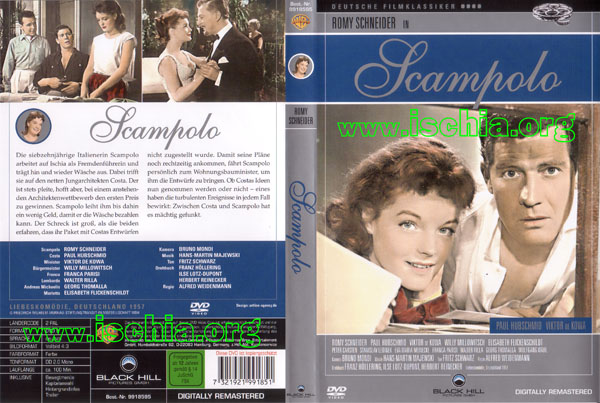 Cover: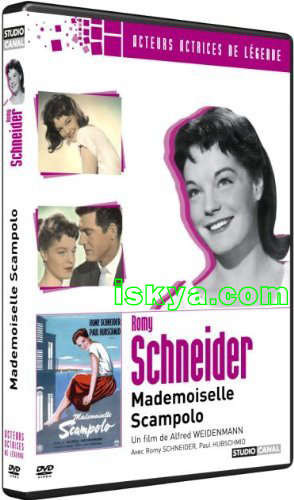 Cover: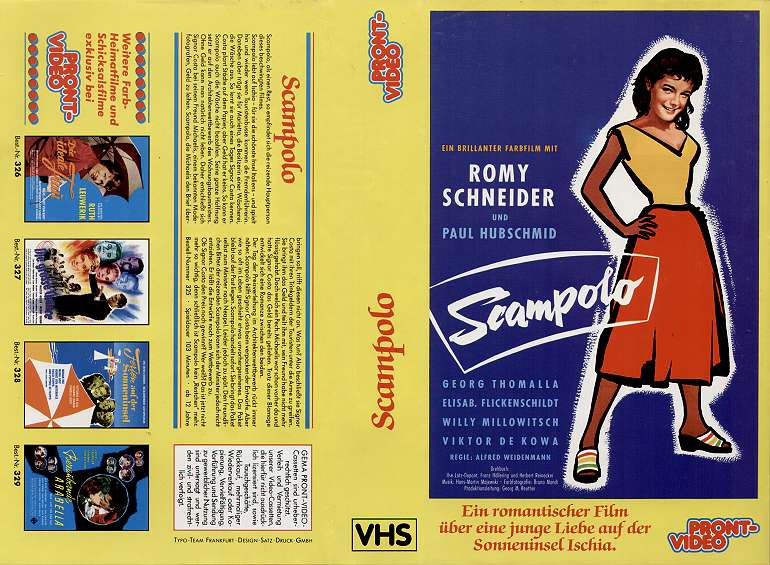 Foto:
Coming Soon